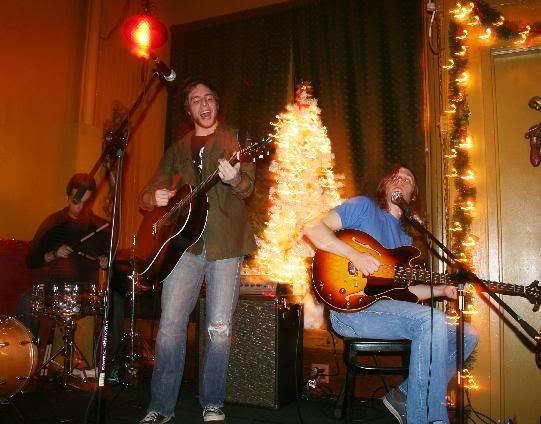 Readymade Breakup
Direct Download: JB30.mp3
On this episode of the Jersey Beat podcast we go from power-pop to heavy metal to pop-punk to indie folk and back again, including a podcast exclusive from Readymade Breakup's soon-to-be released CD "Isn't That What It's For?"
Be sure to visit the all-new JerseyBeat.com 2.0 for exclusive interviews with Kevin Devine and Aiming for Angels!
JERSEY BEAT PODCAST 30:
Readymade Breakup
- Starting To End (JB Podcast Exclusive!)
Johnny Action Figure
- Like A Canary
The Blakes - New Tattoo
Aiming for Angels
- Getaway Driver
Anthrophobia
- Trip Fontaine
ashes.are.nutritious
- G.P.D.
The Copyrights
- Weapons Of Math Destruction
The BadAmps
- Highschool Sweetheart
Weston - Retarded
Career Club
- Megan
Ghost of Lester Bangs
- Sinking Battleships
Kate Hart
- I Kill Bugs
Kevin Devine
- Trouble
--------------------------------------------------------------------------------
You can now hear the Jersey Beat podcast on Insubordination Radio, an exciting new Internet radio station started by our friends at the pop/punk label Insubordination Records. The Jersey Beat Podcast can be heard on Tuesdays and Saturdays. Check out Insubordination Radio and also Ben Weasel's Waubesa Radio!